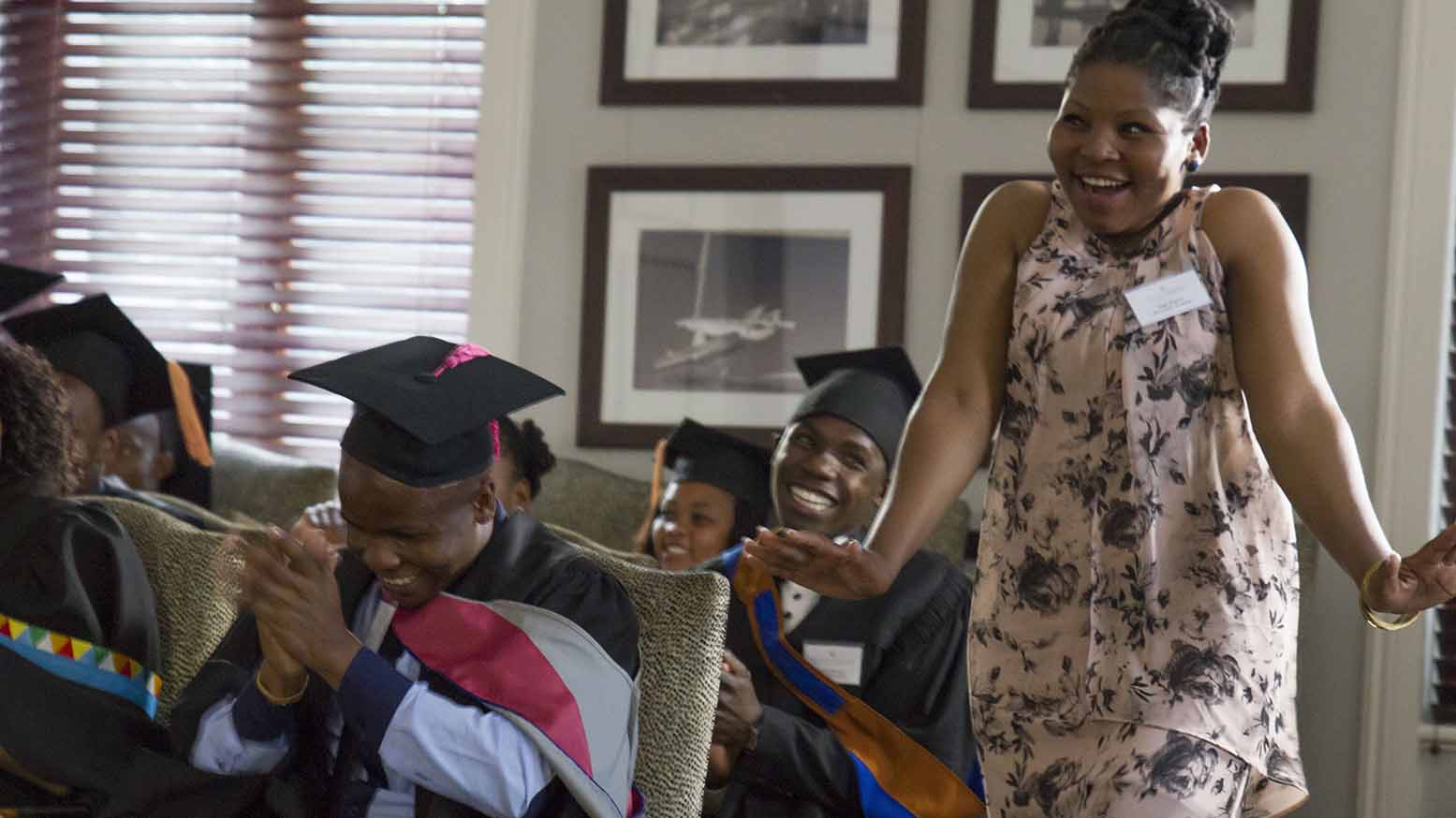 Developing leaders for the future
Established in South Africa in 1996-Community Leaders Education Fund – CLEF…
CLEF was established in South Africa in 1996, and expanded into Tanzania and Kenya in 2014. Year on year the number of CLEF applications has increased from each region, as more young people become aware of the opportunities available to them and more community members come to understand the benefits of tertiary education, for not only the individual but the upliftment of their family.
In 2018, Africa Foundation further expanded the programme to benefit youth from three rural communities in Botswana and Namibia. Applications have been distributed for the 2019 academic year.  We are incredibly excited about this geographic expansion, and our strong focus going forward is on increasing the funding available in order to not restrict any deserving student that meets our criteria.
For the 2019 academic year, 565 eager yet financially destitute students have applied for the bursary for tertiary level education. We anticipate being able to support 80 candidates.
The success of rural development programmes is largely dependent upon leadership from dynamic local champions. The experience and wisdom of these individuals is one of the greatest assets of these communities. With this in mind, Africa Foundation established the Community Leaders Education Fund (CLEF) bursary programme to create the opportunity for aspiring youth to become such leaders. The CLEF bursary targets youth who have met the entry requirements for tertiary level institutions but lack the funds to take up the offer.
CLEF recipients receive partial funding towards the course of their choice, as well as psycho-social support throughout the year, to assist them in overcoming the many challenges that they will face on their journey into further education. CLEF students are not required to pay back any of their bursary but are required to give back in their community during their school holidays, using the skills that they have learnt.
22 YEARS OF CLEF STUDENTS: TOTAL 475
SOUTH AFRICA
KENYA
TANZANIA  (Including Zanzibar)