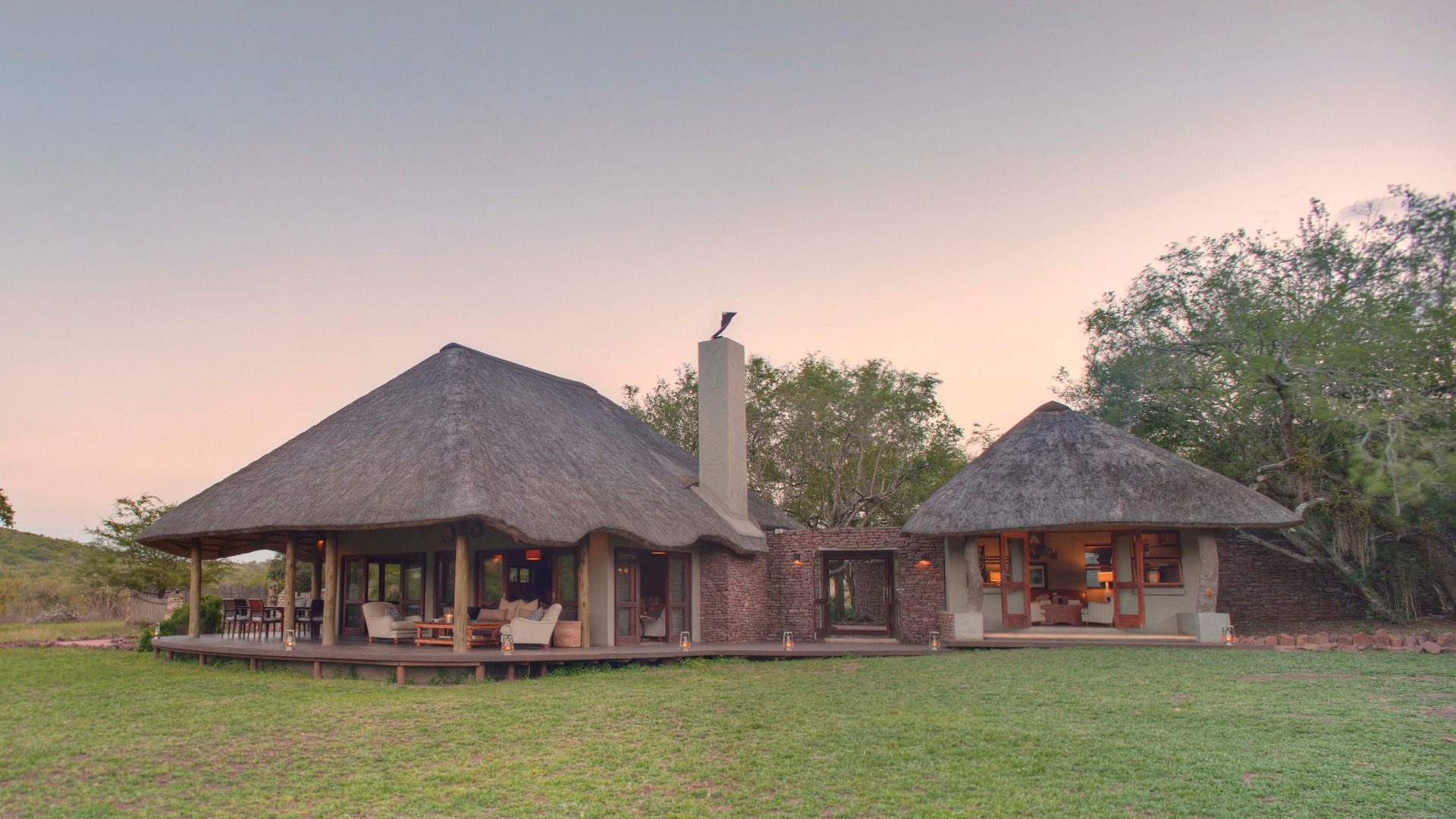 &Beyond Phinda Zuka Lodge
Private safari getaway set around a popular watering hole
The spirit of &Beyond Phinda Zuka Lodge
African hospitality means treating each guest as though your house were his own. At the sole-use Phinda Zuka Lodge we have taken this concept a step further, giving you your own private holiday home in Africa! With four bush cottages and a team of welcoming staff completely at your disposal, feel free to create your own African experience.
Everything you need is right within reach – your personal game ranger and game drive vehicle, an interactive kitchen with a dedicated chef, a butler to see to your daily needs, a comfortable library with Internet access and TV for the children, a sitting room with a fireplace for evening chats, your own swimming pool and even a private watering hole for your own exclusive wildlife encounters. With no set timetable or routine, savour the wonders of the bush at your own pace and leisure.
Why we love it
Day and night game drives, walking safari and river cruises
Ideal for sole-use by families and small groups, but can also be booked as separate rooms
Can be booked as a sole-use villa for groups of up to eight guests, perfect for families, or anyone looking for an intimate wilderness experience
Private 4×4 safari vehicle, butler, chef, and ranger and tracker team, with the lodge's own watering hole thrown in for good measure
Phinda Adventures include Zulu village tours, Maputaland beach adventures, night turtle drives (seasonal), scuba safaris, an ocean safari and black rhino tracking on foot
Specialist Safaris – birding, photographic, rhino capture and research, tracking, walking, family and private safaris
The lodge
Savour the luxury of choice at this relaxed lodge – choose an early morning game drive or sleep a little late. With a dedicated ranger and vehicle on standby, game drives are tailored just for you. Your personal chef awaits in the interactive kitchen, so choose your own menu or opt to be surprised. Join in the cooking or give instructions and watch your favourite recipes take shape! Indulge in banter at the large dining table or enjoy an al fresco meal in the garden.
The cropped garden lawn ends in a popular watering hole that entices many a four-legged visitor. When the temptation of the water gets too much simply take a dip in the sparkling lodge pool or follow the example of the resident water monitor lizard and bask immobile in the sun on the extended pool deck.
Should you want a little privacy, each bush cottage has its own private sitting area and ensuite bathroom. At the end of the day, revel in the relaxation of an oversized bathtub set in a circular stone bath chamber. Round off the evening with a nightcap in the generous sitting room overlooking the watering hole, where herds of antelope may be settling in for the night or an opportunistic owl may be making a meal of the insects attracted to the light shining on the water.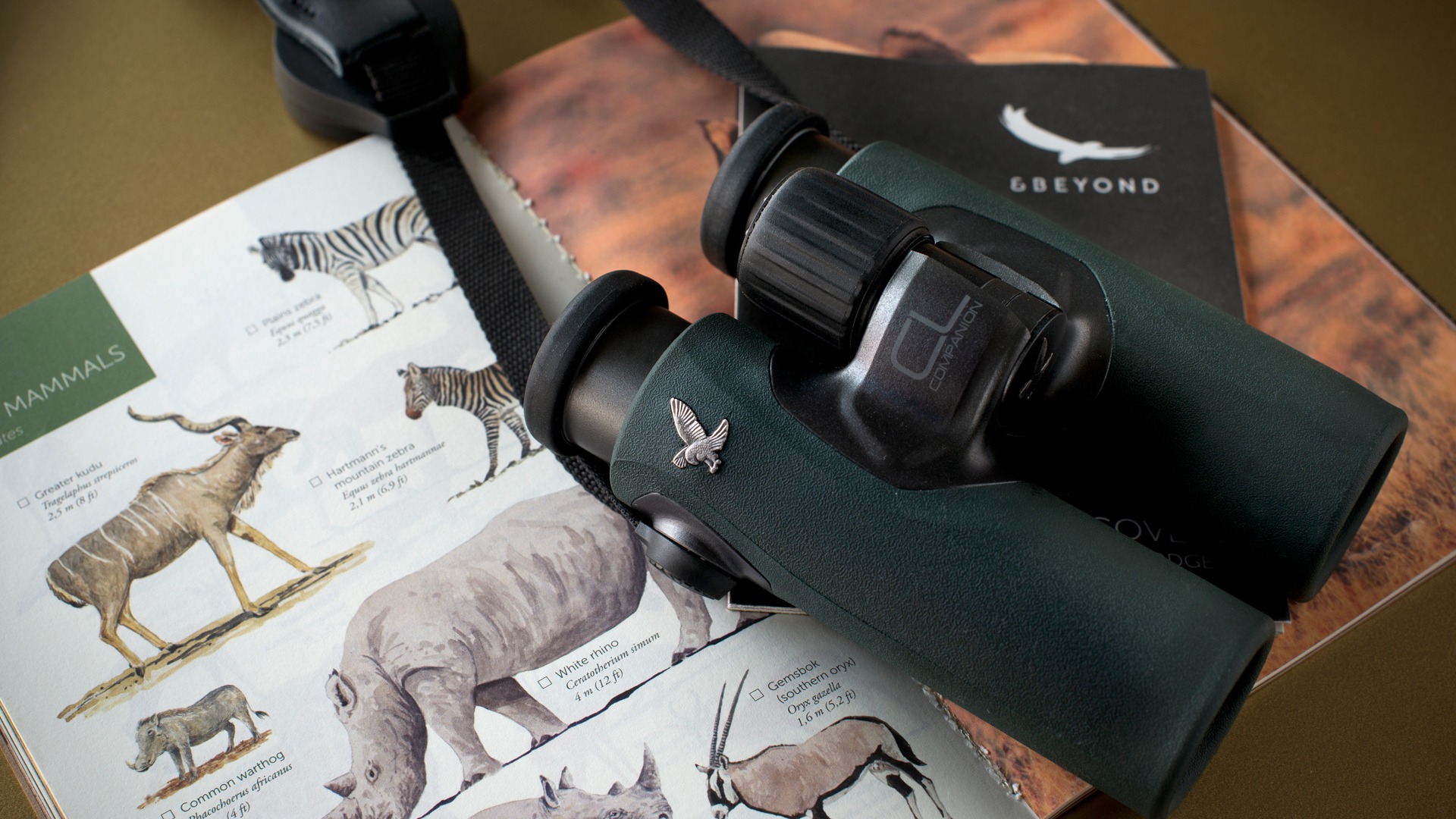 What lies beyond the expected?
A pair of Swarovski Optik bincoculars for your exclusive use during your stay with us (one pair per guest room/suite)
Plan your stay
Talk to a Travel Specialist and tailormake your stay
Care of the Land, Wildlife & People
&Beyond's impact in conservation & community
Stories to inspire
Our selection of stories from the Bateleur Magazine