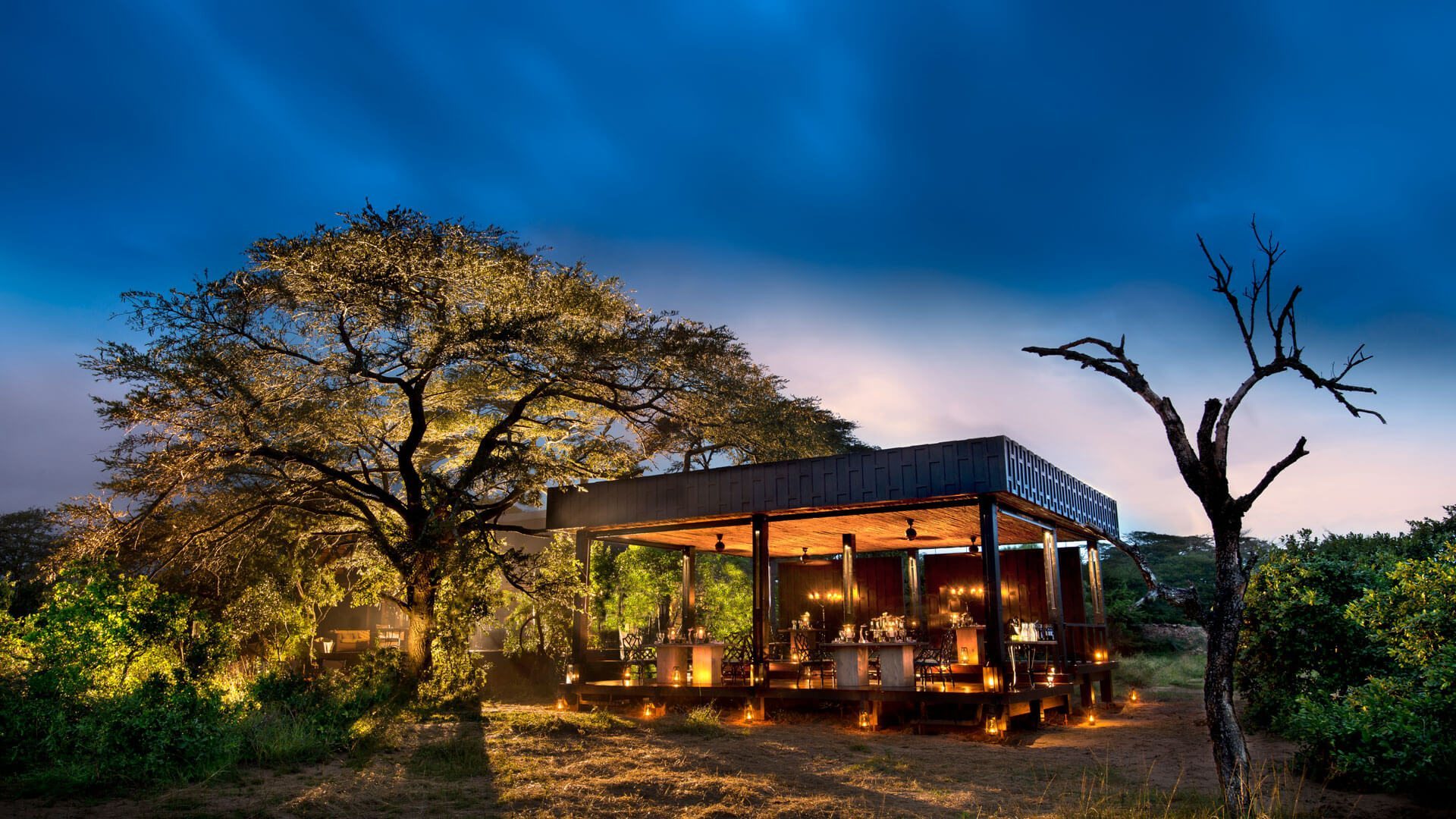 &Beyond Phinda Vlei Lodge
Secluded safari retreat perfectly integrated into the African bush
The spirit of &Beyond Phinda Vlei Lodge
Phinda Vlei Lodge is an intimate romantic, private safari destination. Overlooking the Reserve's unique vlei (wetland) system on the edge of the sand forest, its location offers ever-changing game viewing from the comfort of your bed, your shower or your private plunge pool.
At Phinda Vlei Lodge simply spending time in your spacious suite is like being on safari. With each suite carefully positioned for a prime view of the animals coming out to drink and panoramic vistas from even your shower or bathtub, the game viewing never stops!
Set on the edge of the forest and overlooking an open meadow (or vlei), this wildlife playground brings your game encounters up close and personal. Each morning and early evening the animals appear, dotting the sweeping vlei in a never-ending wildlife parade.
Whether from the intimate guest areas or the seclusion of your own suite, watch the daily details of the bush come to life, from the antics of the monkeys and the prolific birdlife to the herds of zebra or families of warthog ambling along the open vlei.
Why we love it
Secluded and romantic; inspired by the elegant, turn of the century, plantation-style homestead
Day and night game drives, walking safaris
Phinda Adventures available – Zulu village tours, Maputaland beach adventures, night turtle drives (seasonal), scuba safaris, an ocean safari, and black rhino tracking on foot
Specialist Safaris available -birding, photographic, rhino notching, tracking, walking, family or private safaris
Perfect for Couples, wildlife enthusiasts, keen birders
Situated between two habitats, the forest and the grasslands
The lodge
Fringing the reserve's wildlife-rich wetland system, along the edge of a rare sand forest, the vibrant and intimate &Beyond Phinda Vlei Lodge offers a tranquil oasis in the middle of the flourishing wilderness.
This charming lodge, which has recently undergone an extensive refurbishment, features just six thatched suites to ensure exclusivity. Phinda Vlei's fresh new look is inspired by the elegant, turn of the century, plantation-style homesteads of KwaZulu-Natal's sugarcane and pineapple barons. It boasts a wonderfully eclectic and rich identity that is, at the same time, homely and nostalgic. Guests can look forward to interiors accented with antique tapestries, fine art, vintage cotton and linens, as well as elegant silver and crystal ware. Each air-conditioned suite features a spacious room, luxurious ensuite bathroom, and dressing room. The ensuite bathroom provides a sense of old-world luxury, while the suite's interiors showcase a mix of curated antiques and collectables. Guests can also take advantage of a private lap pool and game viewing deck that overlooks a grassy meadow, where they can observe antelope grazing nearby, as well as a variety of birdlife.
Unwind in the beautiful surrounds of the main guest area, which also includes a handsome library, and a convivial fire pit setting – perfect for pre-dinner drinks! Mealtimes are a delightful affair, with a variety of settings to indulge in the lodge's delectable menus; one of which is a spacious, all-weather deck that allows for al fresco dining with spectacular views of the surrounding wetland.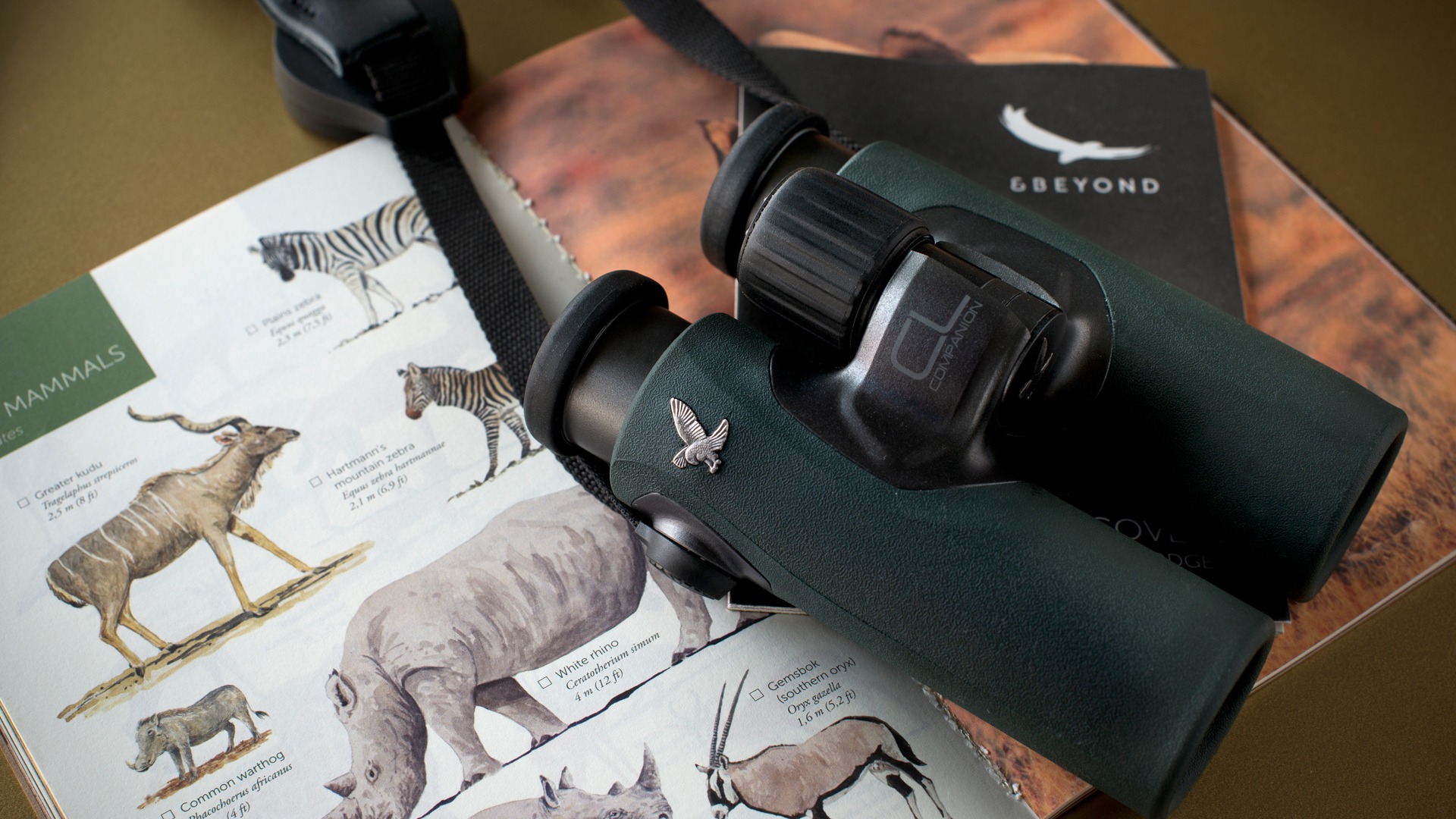 What lies beyond the expected?
A pair of Swarovski Optik bincoculars for your exclusive use during your stay with us (one pair per guest room/suite)
Plan your stay
Talk to a Travel Specialist and tailormake your stay
Care of the Land, Wildlife & People
&Beyond's impact in conservation & community
Stories to inspire
Our selection of stories from the Bateleur Magazine