He also sits on the Africa Foundation board as one of their trustees. His contributions towards conservation in Africa, Asia and South America are ongoing.
Les's long history with &Beyond began in February 1991 with the creation of &Beyond Phinda Private Game Reserve. Not only was he involved in the building of the reserve but he played an instrumental role in reintroducing all of the wildlife, including predators, onto Phinda, managing all the game translocations required to transform it into the world-renowned reserve that it is today.
During this time, Les was responsible for establishing the initial community relationships and development committees for &Beyond's social development partner, Africa Foundation. He played an influential role in obtaining the legal and conservation permissions necessary for the establishment of a Big Five reserve on private land.
Having spent several years overseeing Phinda's regional development, as the company grew, Les investigated and helped &Beyond to embarked on new opportunities in other countries, including Peru and India.
As Group Conservation Manager, Les represents &Beyond on the boards of two conservation areas and advises the company on the proper management of these areas. He is a committed proponent of the view that one of the essential components of conservation is getting benefits flowing to local people and communities so that they come to understand the relevance of conservation areas.
In 2012, Les was privileged to apply his wildlife translocation experience to the historic reversal of a local extinction of gaur (Indian bison) in Bandhavgarh National Park in India. He successfully engineered and developed the protocol for the mass translocation of animals specifically for India by building capacity with local vets and conservationists. The successful translocation of 50 gaur, as well as the fact that Indian wildlife authorities now have the skill to carry out such translocations themselves, are both testimony to the training and advice that Les provided through &Beyond.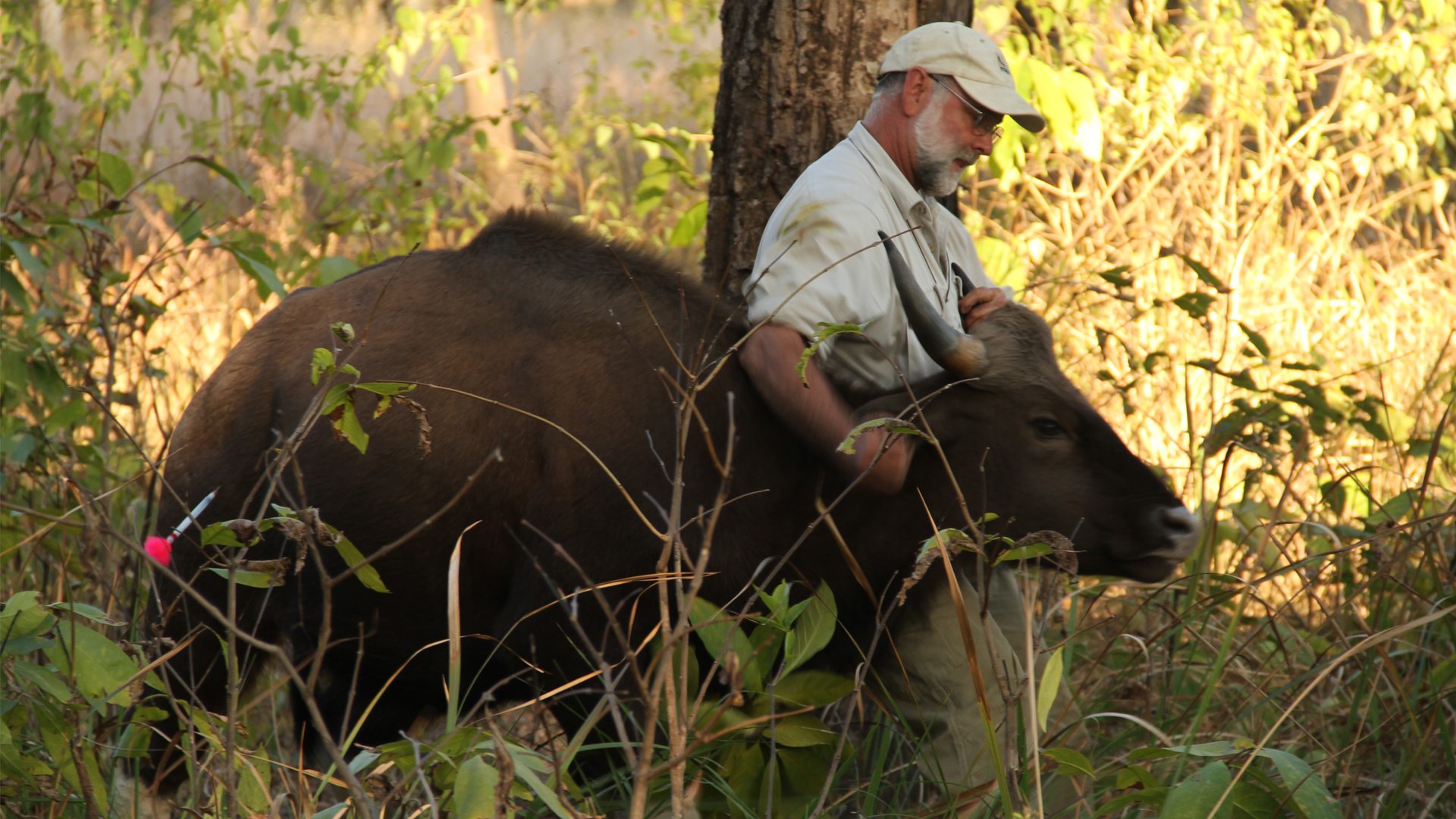 Les assists &Beyond's Public Relations team with hosting media and is often invited to international conferences as a keynote speaker to talk about the company's successful business model. Recently, he recently represented &Beyond at a workshop where he discussed the release process and post-release management of jaguars in wildlife territories in Argentina. Prior to the workshop, he was invited to Corrientes to deliver a talk on the significance of veterinarians in wildlife translocations.
Les is heavily involved in &Beyond's sustainability initiatives, which are aimed at minimising the environmental impact of the company's lodges. In addition, he has taken on the role of Project Manager for Rhinos Without Borders, a joint project by &Beyond and Great Plains Conservation that aims to translocate up to a hundred rhino from high-risk areas in South Africa to the relative safety of Botswana as a response to the growing threat of rhino poaching.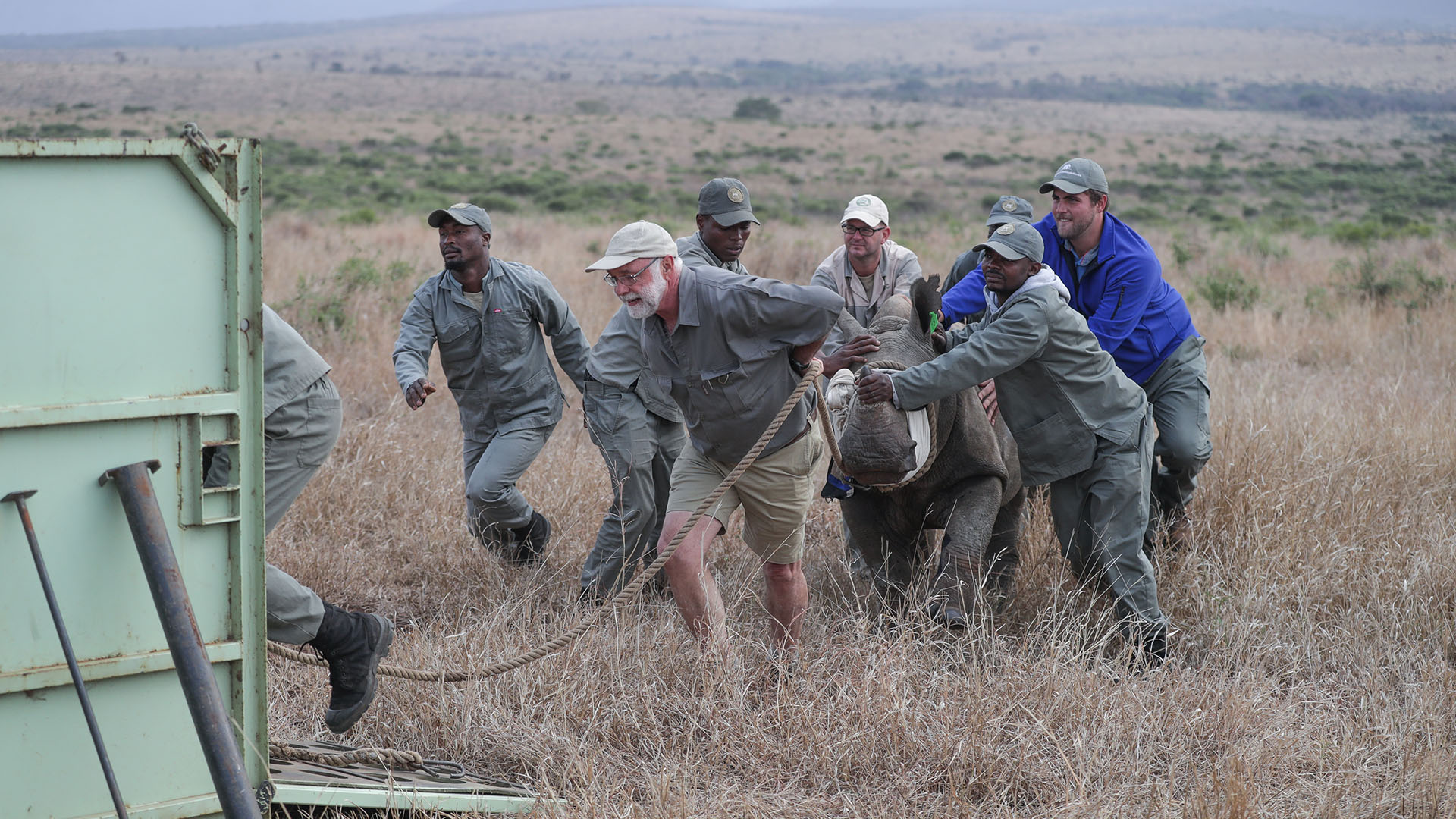 Les affectionately describes his education as "a doctorate from the University of Hard Knocks". Despite his lack of university education, he has been involved in professional game capture and wildlife management for all of his working life and has successfully translocated more than 40 000 animals.
An adventurer at heart, Les is an advanced scuba diver, has sky dived and is a licenced private pilot. He has basic practical experience in electrics, mechanics, welding and woodwork, skills that he has found very useful in the translocation profession. He is a keen naturalist, an avid birdwatcher and passionate about sport and flying, building his own model airplanes. In his early years at &Beyond Phinda Private Game Reserve he flew a micro-light over the reserve for four years to carry out boundary checks. These remain some of his most treasured memories. Les lives with his wife Lynette and has two sons, who were both raised at &Beyond Phinda.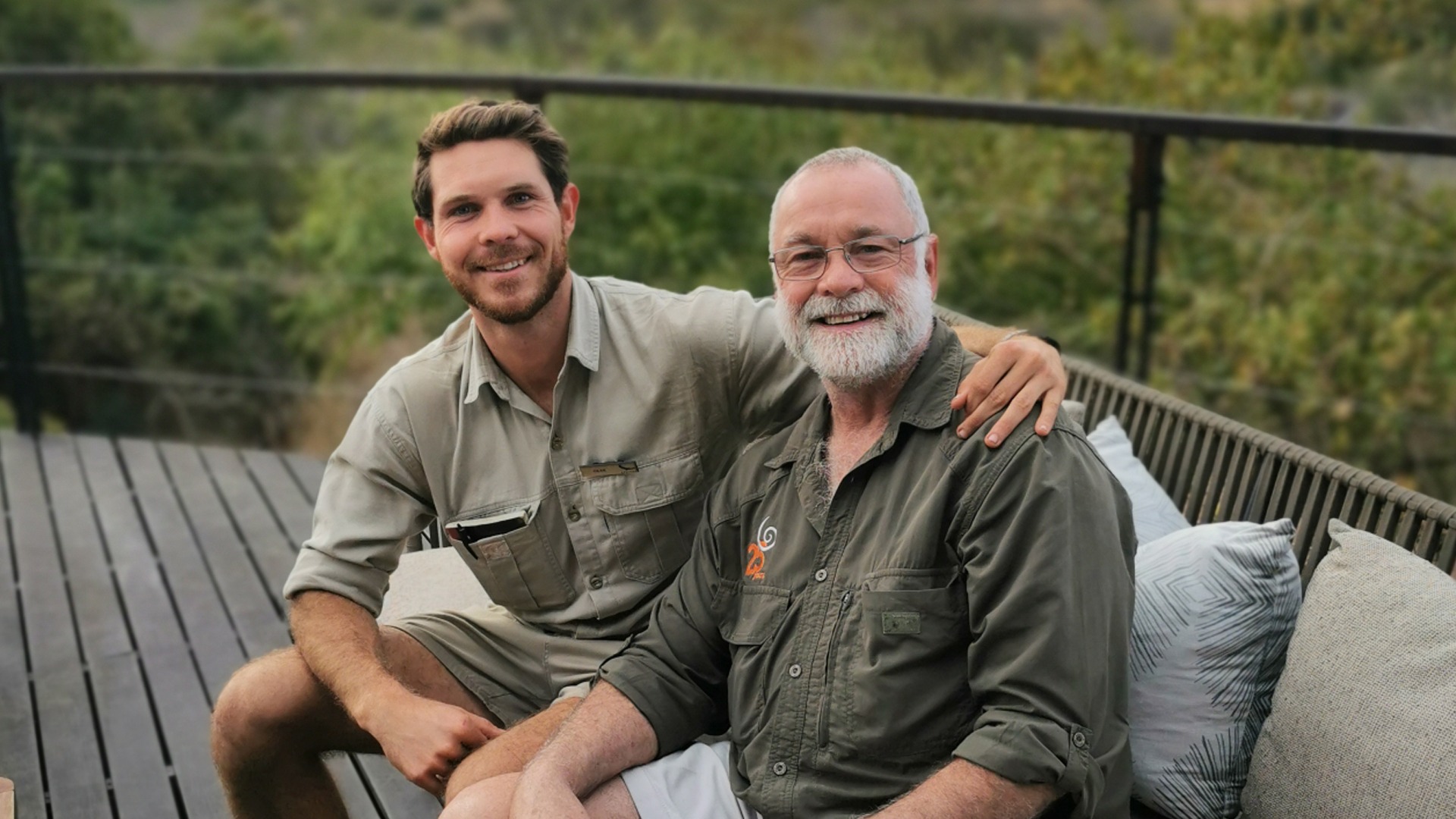 Although Les officially retired at the end of March 2021, we will not be letting him go that easily. He will remain on in a consultancy and mentorship capacity and continue to be part of the &Beyond family for many years to come.
A conservation legend on three continents, Les remains a key representative of &Beyond's ethos of Care of the Land, Care of the Wildlife, Care of the People.
Key Achievements:
Winner of the 2019 Wild Tomorrow Fund Ukuvikela Wildlife Protector Award
Project Manager for Rhinos Without Borders, managing the translocation of rhino from South Africa to Botswana
Translocated 50 gaur to Bandhavgarh National Park, India's first ever mass translocation
Pioneered giraffe darting and mass capture techniques
Managed the first ever reintroduction of lion and cheetah to the same park
Developed a technique for mixing lions from different areas to form new prides for reintroduction
Participated in the first black rhino range expansion project
Pioneered adult elephant capture and recovery techniques when a breeding herd of elephants broke out of Phinda
Participated in the largest white rhino translocation event – 21 rhinos in one day
Was part of the first team ever to fly 10 rhinos in one aircraft into Botswana