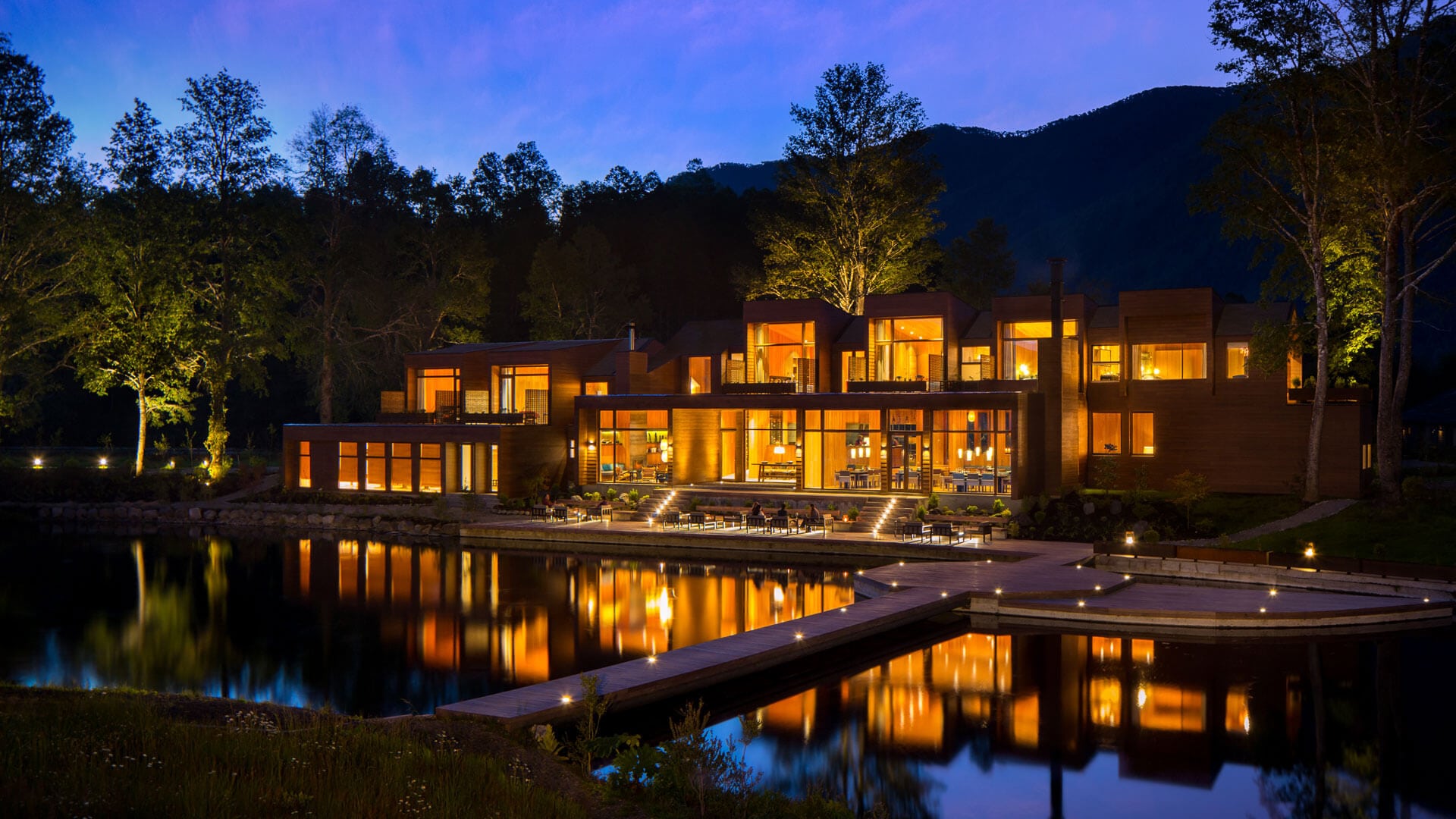 &Beyond Vira Vira
A beautiful lodge situated on an organic farm in the Chilean Lake District
The spirit of &Beyond Vira Vira
Located in the heart of "Araucanía", in Chile's Lake District, the homeland of the courageous Mapuche people, breath-taking glacial lakes mirror the frosted tips of volcanoes and lush flora decorates national parks. Once a war ground, this area stretching over 99 square kilometres (38 square miles), saw the Mapuche people resisting the advances of Inca and Spanish invaders. Thriving farmlands transformed into a tranquil tourist mecca, where a colourful intricately woven tapestry of quaint villages, such as Pucon are sprawled along the shores of the Villarrica Lake, near the active Villarrica Volcano. Evergreen rainforests, sparkling lakes and massive Araucaria (or monkey puzzle) trees, some over 1 000 years old, add to the idyllic landscape waiting to be explored.
Nestled amidst a spectacular sprawling 22 hectare estate is the exceptional &Beyond Vira Vira. Immersed in a beautiful park with natural lagoons, flowing rivers and sensational views of the Villarrica Volcano, luxurious grounds boast both a magnificent lodge and Hacienda with beautifully appointed suites and villas. A modern working farm, organic vegetable garden and state-of-the-art cheese factory complete the estate that is set just outside of Pucon, Chile. Freshly grown produce is sourced from the farm and used to create award-winning Chilean-inspired menus. Guests can enjoy myriad exploits, hosted by knowledgeable and engaging guides, including trekking in the national parks; horseback riding in the cordilleras; scenic helicopter flights over the Villarrica Volcano; skiing, snowboarding, snowshoeing or snowmobiling in winter. The list is seemingly endless with fly fishing, mountain biking, and a variety of water sports. All excursions are specifically tailored according to your interests and fitness levels.
Why we love it
Every morning, guests have an opportunity to discuss their daily adventures with their expert guides, ensuring their experience is tailor-made at every turn
The property is managed by strict ecological standards and boasts a modern cheese factory.
Mealtimes are undoubtedly one of the main highlights of the lodge – an extravagant and mouth-watering affair! Discover the flourishing organic vegetable garden, and relish sublime farm-to-table dining with fresh produce and ingredients.
Access to an on-site helicopter and pilot (seasonal)
The lodge
Inspired by the awe-inspiring beauty of Chile's renowned Lake District, and the vibrant heritage of the Mapuche people, &Beyond Vira Vira blends harmoniously into the spectacular surrounds of its sprawling working farm, and the forested and snow-capped peaks found in the national parks that fringe the lodge.
The look and feel for &Beyond Vira Vira was a collaboration between owners, Michael and Claudia Paravicini, and various Chilean designers such as architect and furniture designer, Santiago Valdés, textile designer, Marcela Rodriguez, and interior designer, Cristian Valdés.
Sophisticated, yet exuding warmth and charm, an eclectic mix of interiors blends traditional and contemporary elements. Textured Chilean rugs, and intricately hand-woven tapestries drape walls and floors, whilst personally curated accessories, handpicked by the owners, enhance the beautiful space. A wonderful array of restored antiques, Mapuche artefacts, and artworks from local artists including acclaimed sculptor, Mariana Canepa, add to the local furnishings, creating an air of bohemian casualness.
The main area is built from lenga wood and enormous windows allow for light to illuminate the space with a tranquil sense of being immersed in nature. Warm and inviting, guests can relax in the leather–sided bar, situated next to the dining area, where they can choose from over 1 000 different Chilean wines – an adventure in itself!
After an adventure-filled day, you are equally spoilt for choice with the selection of destinations to ensure you unwind. Gaze up at a blanket of stars whilst relaxing in one of the two lodge hot tubs, enjoy a world-class wellness menu in the spa, and find balance with daily yoga classes. Curl up with a good book in the library and, for a spot of retail therapy, peruse through the beautiful selection of locally-sourced handicrafts in the &Beyond Shop.
Plan your stay
Talk to a Travel Specialist and tailormake your stay
Stories to inspire
Our selection of stories from the Bateleur Magazine