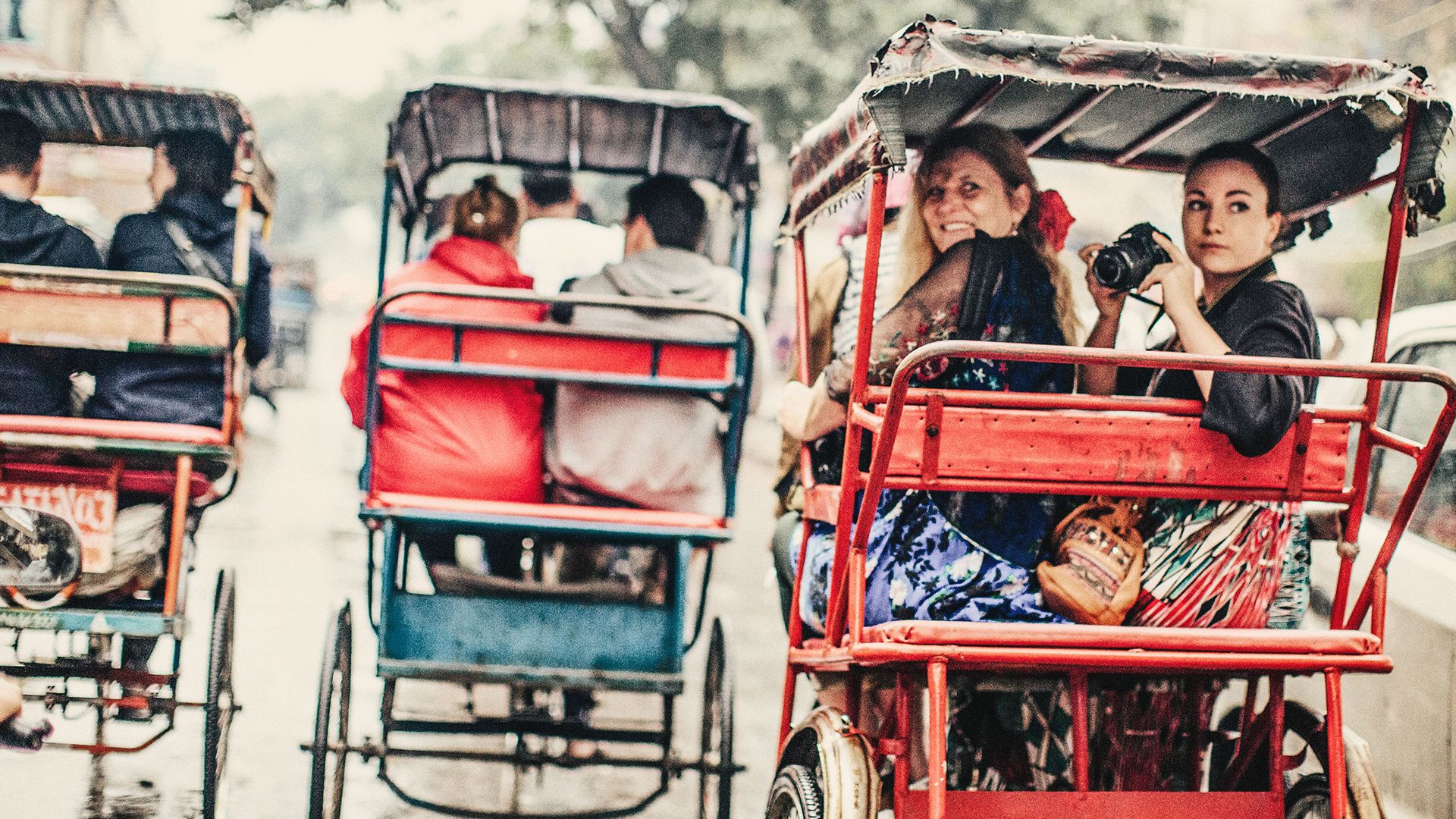 Iconic destinations
Signature trademark
Iconic destinations
Traverse through the beauty of Central India experiencing a country steeped in historical beauty, intriguing culture, exceptional wildlife, architectural ornate wonders, vibrant colour, mesmerising rituals and traditions, and revered spirituality.
Delhi
A mixture of a bustling international metropolis, medieval chaos and regal splendour, the city is crammed to bursting point with tombs, temples, monuments and ruins, all of which exist side by side with modern suburbs and glass and chrome skyscrapers. In this quintessentially Indian city, regal British architecture is combined with ancient Mughal ruins, modern suburban developments and even a touch of rural India. Delhi houses two UNESCO World Heritage sites – Humayun's Tomb and The Qutb Minar. Engage all your senses at the bustling market of Chandni Chowk, Old Delhi's oldest and most animated marketplace, and get an authentic glimpse of this bright and florid city's beating heart.
Kalinjar
Perched on the rugged hills of the Vindhya Range, Kalinjar is a mesmerising milieu of temples, forts and shrines. This magnificent fortress-city, one of the eight that was built by the Chandela's, was inhabited by many kings that left behind exquisite artwork,  impressive statues and distinguished stone images. Intricately carved gateways and doorways stand as powerful entrances to the fascinating fort. The landscape is dotted with massive rock figures, beautiful sculptures, revered temples, interesting artefacts and captivating monuments.
Panna National Park
Panna National Park is a sanctuary boasting myriad wildlife and magnificent sightings. Tigers, vultures, and sloth bears inhabit the vast expanse with wild dog, leopard, hyena and caracal. Over 200 bird species swoop through the air and Blossom headed parakeets, Paradise flycatchers and Honey buzzards paint the sky with colour. A tapestry of terrain includes deciduous forest, open woodlands, riverines, thorny woodlands and Teak and dry mixed forest housing an abundance of eco-diversity.
Orchha
Be drawn into a fairy-tale in the enchanting city of Orchha, with mesmerising palaces and temples seemingly popping up as if from a captivating storybook. Meaning 'hidden place', Orchha is draped over the sparkling Betwa River, and was built by Maharaja Rudra Pratap Singh in 1501. A place where kings and emperors battled fiercely, this medieval city is a grand piece of history, highlighting exquisite mansions, clusters of chattris (memorials of rulers), distinguished forts, revered temples and sensational monuments.
Kuno-Palpur Wildlife Sanctuary
Kuno-Palpur Wildlife Sanctuary is a superb wildlife destination home to a diverse eco-system and abundance of wildlife. A textured landscape is created from meadows, deciduous forests where dense species of trees congregate and provide shade for the herbivores including spotted deer, blackbuck and chinkara. Bears, panthers, hyenas and jackals prefer to lurk in the shadows, and tigers have been known to make an appearance from Ranthambore National Park. The streaming Kuno River is a wonderful place to observe the various wildlife quenching their thirst, and many birds colour the sky including babblers, lapwings and tree pies.
India is a captivating, enchanting experience that is bound to fascinate, delight and fall in love with.
Explore small group journeys in Asia