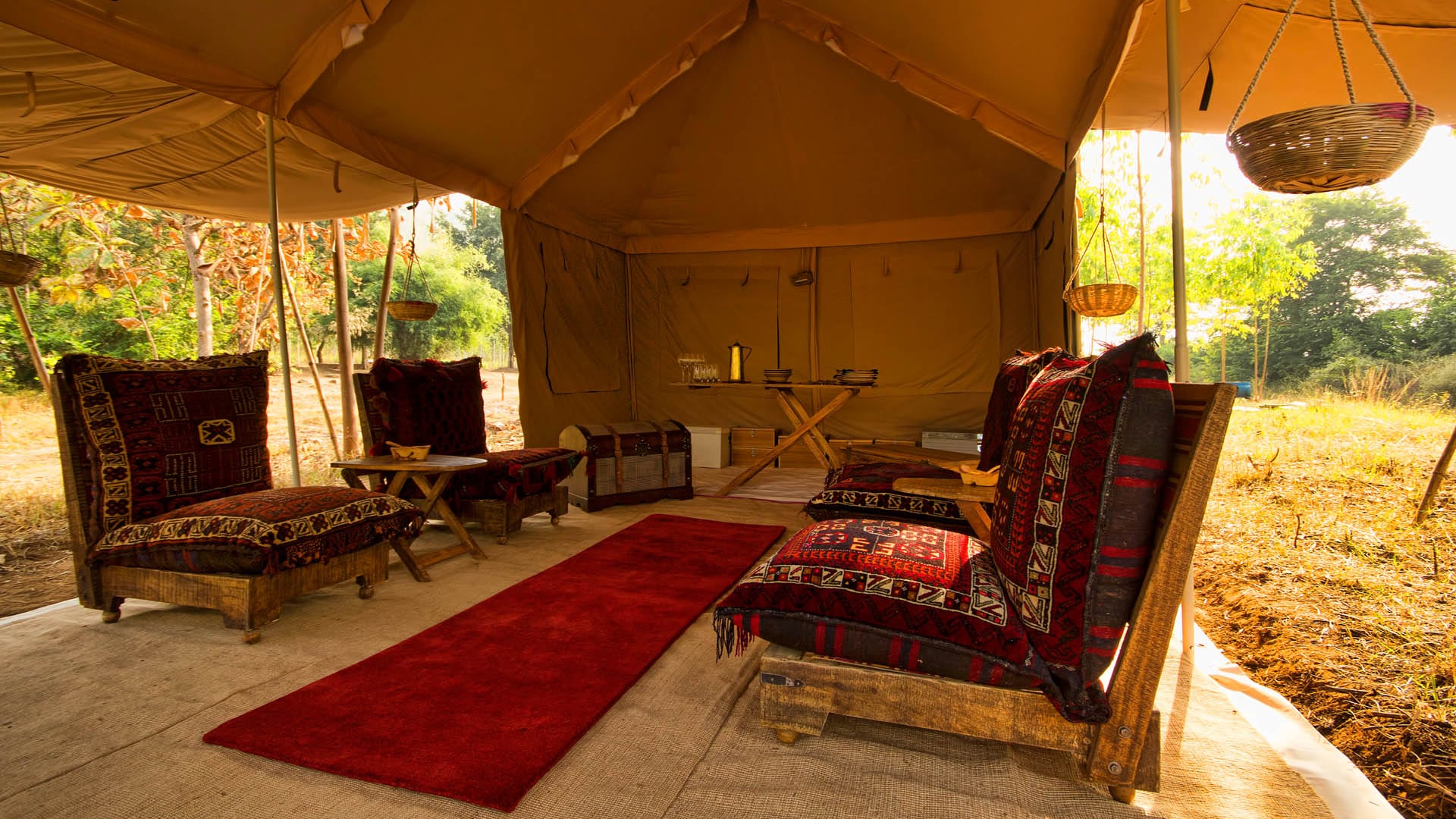 Exclusive accommodation
Signature trademark
Exclusive Accommodation
Trident Gurgaon – Delhi
Sprawling over acres of lush lawn, the Trident Gurgaon exudes a calm tranquil ambience and features a variety of charming courtyards, colourful gardens, and sparkling pools. Offering 129 rooms and seven suites, this delightful refuge is perfectly located and in close proximity to a variety of attractions.
Kaafila Mobile Camp – Kalinjar
Beautifully adorned tents are set up in sublime locations that are off the well-trodden track, allowing you to truly immerse yourself in authentic, exclusive experiences. Boasting sweeping views of lush forested hills and rich fields dotted with wildlife, your campsite is simply spectacular.
Saria at Toria – Panna
Idyllically situated on the lush riverside, eight comfortable cottages are tastefully decorated with luxurious touches interwoven into the beauty. Thatch roofs and mud walls reveal a deep-rooted earthy ambience and blend in seamlessly with the stunning environment, abundant with kaleidoscopic birdlife, thrilling fishing experience in the Ken River and charming walks through the beautiful terrain.
Amar Hotel – Orchha
Offering 46 luxury rooms and suites with sweeping views of historical monuments, emerald green hills and a wildlife sanctuary, this heritage resort is enveloped in an old world charm. Immerse yourself in luxury, as the regal Bundela kings did before, and revel in glorious sunsets on the terrace, and gentle strolls around the colourful garden.
Kaafila Mobile Camp – Kuno
Situated on a verdant field on the marshy banks of the sparkling Kuno River. Beautiful tents are set up for you and are ideally positioned to scan the marshy water's edge for lurking crocodiles and deeper in, elegant river dolphins.
Explore small group journeys in Asia