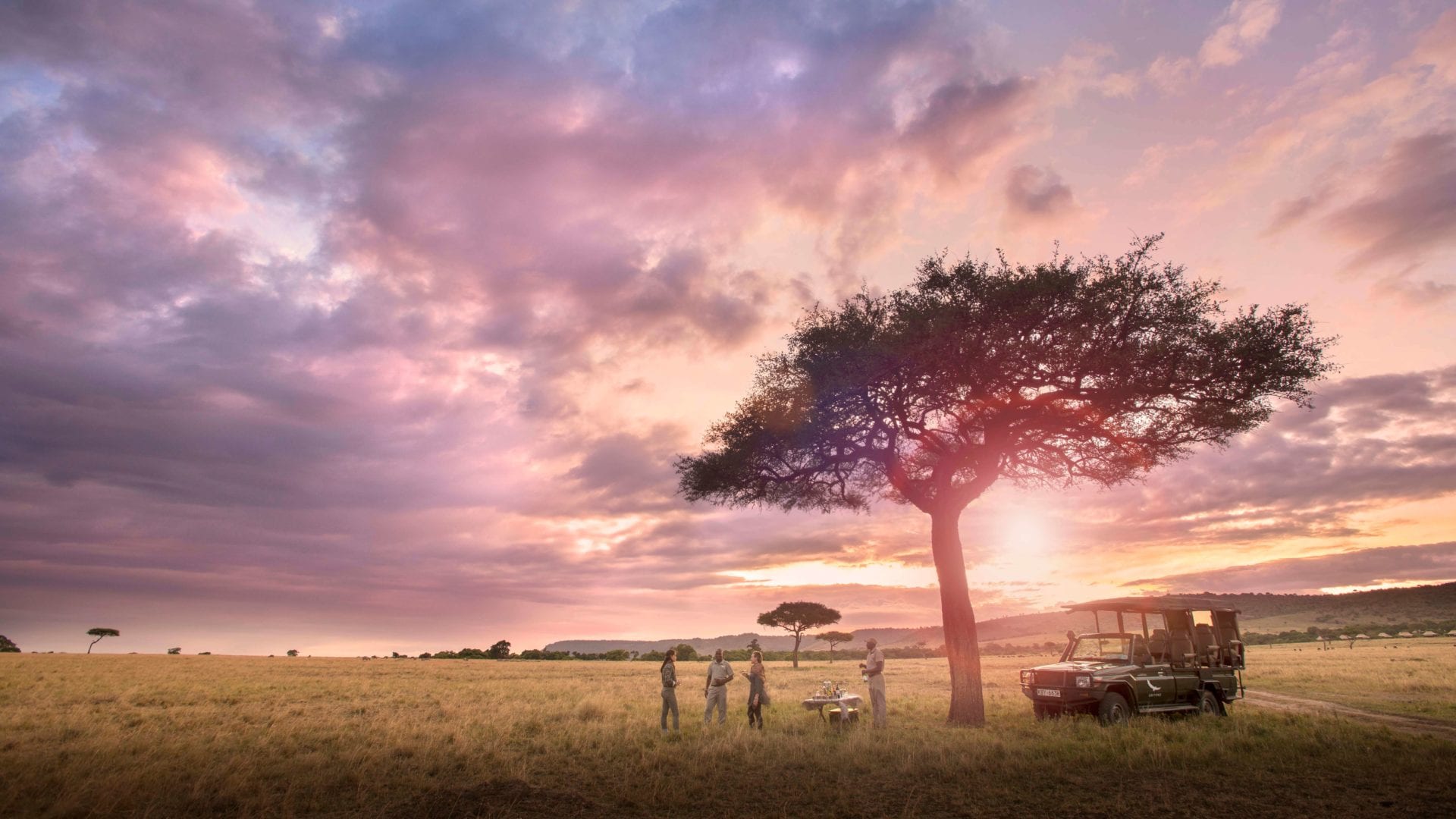 East Africa: Signature guest activities
Questions and answers on our signature guest activities
Top &Beyond guest activities in East Africa
The rich diversity of landscapes, wildlife, marine life, and cultures within our East African lodge surrounds, has enabled us to create extraordinary guest adventures while on safari or at the beach.
We have developed a range of signature activities, both wildlife and cultural, that offer guests meaningful and interpretive experiences that are integrally linked to our core tenets of Care of the Land, Wildlife, and People.
Private concession special experiences:
In essence, concession areas are for the private use of the lodge, the lodge game vehicles, and their guests, while national parks are for the general public. &Beyond Klein's Camp (Serengeti), &Beyond Kichwa Tembo and &Beyond Bateleur Camp (Masai Mara) are all situated on private concession areas, bordering the national parks of the Serengeti and Masai Mara.
Guests therefore have the dual option of exploring wildlife sightings within the exclusive surrounds of the concession areas, and those within the bordering national parks.  The private concession location of &Beyond Klein's Camp (Serengeti), &Beyond Kichwa Tembo and &Beyond Bateleur Camp (Masai Mara), enables us to offer guests the rare opportunity of guided bush walks, night drives, and idyllic bush dining occasions.
Experiences for the adventurous or some family fun:
Perhaps dedicated walking, camel or horseback riding safaris spark your interest? Maybe drifting over the reserve in a hot air balloon appeals? &Beyond can assist you here as well.
Children of all ages are welcome at all our East African lodges. Our fun WILDChild programmes actively engage children as they learn about the land, wildlife, and culture of the lodge and region.
Interested in history or perhaps local culture?
At &Beyond Ngorongoro Crater Lodge, guests can participate in a privately-guided historical excursion to the new museum at Olduvai Gorge, also known as the Cradle of Mankind.
Our lodges of &Beyond Klein's Camp (Serengeti) and &Beyond Kichwa Tembo (Masai Mara) both offer fascinating cultural excursion to Maasai villages
For those wanting a hiking or biking experience:
Guests visiting &Beyond Ngorongoro Crater Lodge, situated on the rim of the Ngorongoro Crater, have the opportunity to do a full-day guided exploratory hike of the dramatic Empakai Crater.
Our &Beyond Lake Manyara Tree Lodge offers a guided lakeshore ride through the Mayoka community village. (All proceeds for this excursion go directly to the Mayoka community)
How about some R&R, or perhaps an island Eden:
Whether you have chosen a bush or beach escape, take your relaxation to another level and spoil yourself with one of our signature, in-room Healing Earth massages, or wellness treatments.
At &Beyond Bateleur Camp, take the opportunity to work out in the brand new gym, overlooking the Mara.
The coral reefs surrounding our island properties of Benguerra and Vamizi (Mozambique), and Mnemba (Zanzibar), are an underwater treasure trove. Guests should not miss the opportunity of our diving and snorkelling conservation experiences.
Take a stand-up paddle board, or go kayaking on your own adventure.
Wake with the sunrise to your own private yoga class at &Beyond Mnemba Island.