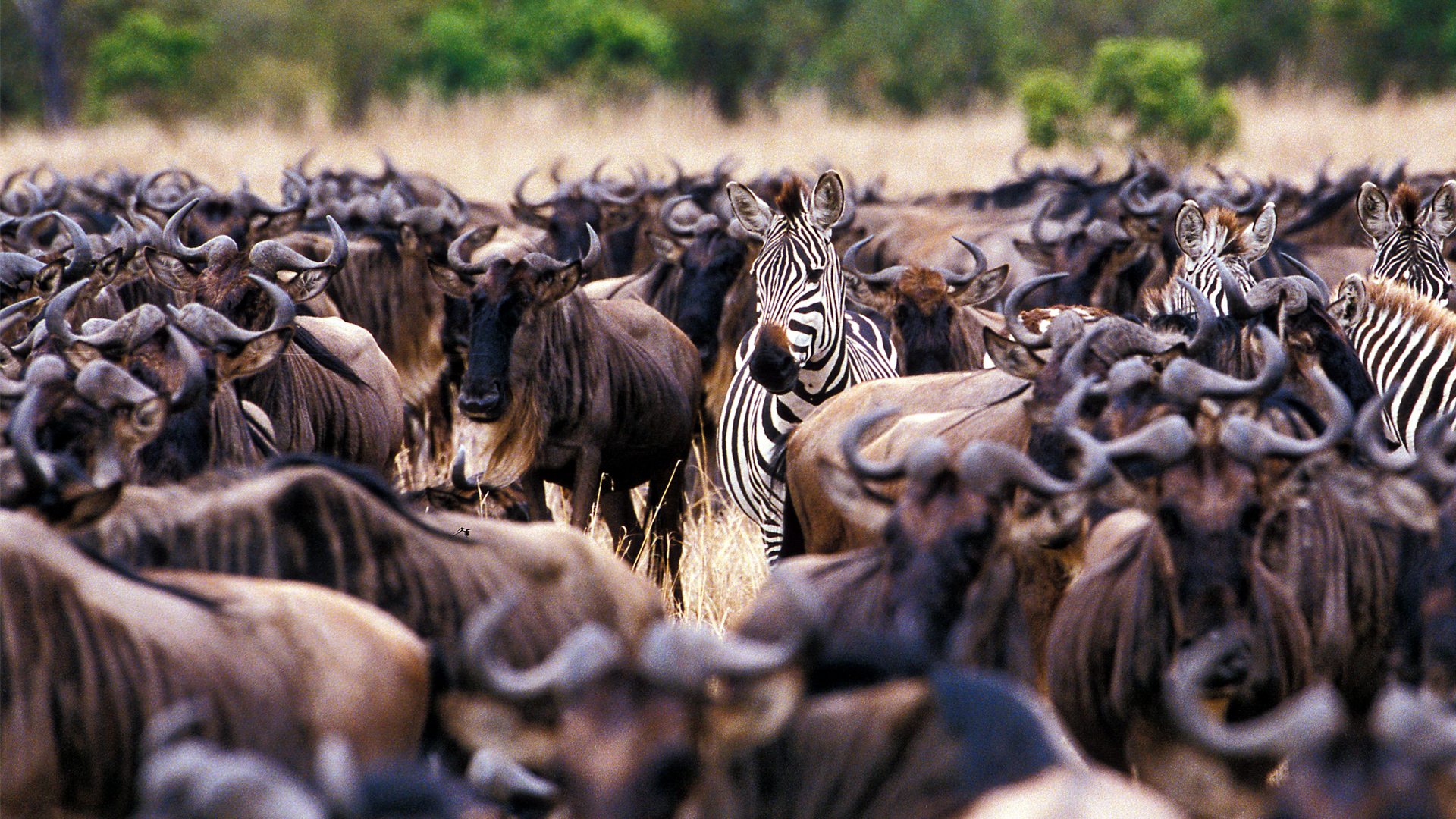 How do I find the Great Migration?
The Great Migration traditionally follows the rain as animals migrate towards better pastures
When to witness the Great Migration
The year-round Great Migration along with the the Big 5 are on the the bucket list of must-see African wildlife spectacles. With a selection of 6 &Beyond exclusive camps and lodges to choose from in Kenya and Tanzania, each offering close-up-and-personal Great Migration sightings, you are spoilt for choice!
The annual movement of wildebeest and other herbivores across the Serengeti– Mara ecosystem consists of more than 1.5 million wildebeest, 400 000 zebra, 18 000 eland and 200 000 Thompson's gazelle. The Migration is rarely the same in terms of precise timing and direction.
Plan your journey
Talk to a Travel Specialist and tailormake your journey