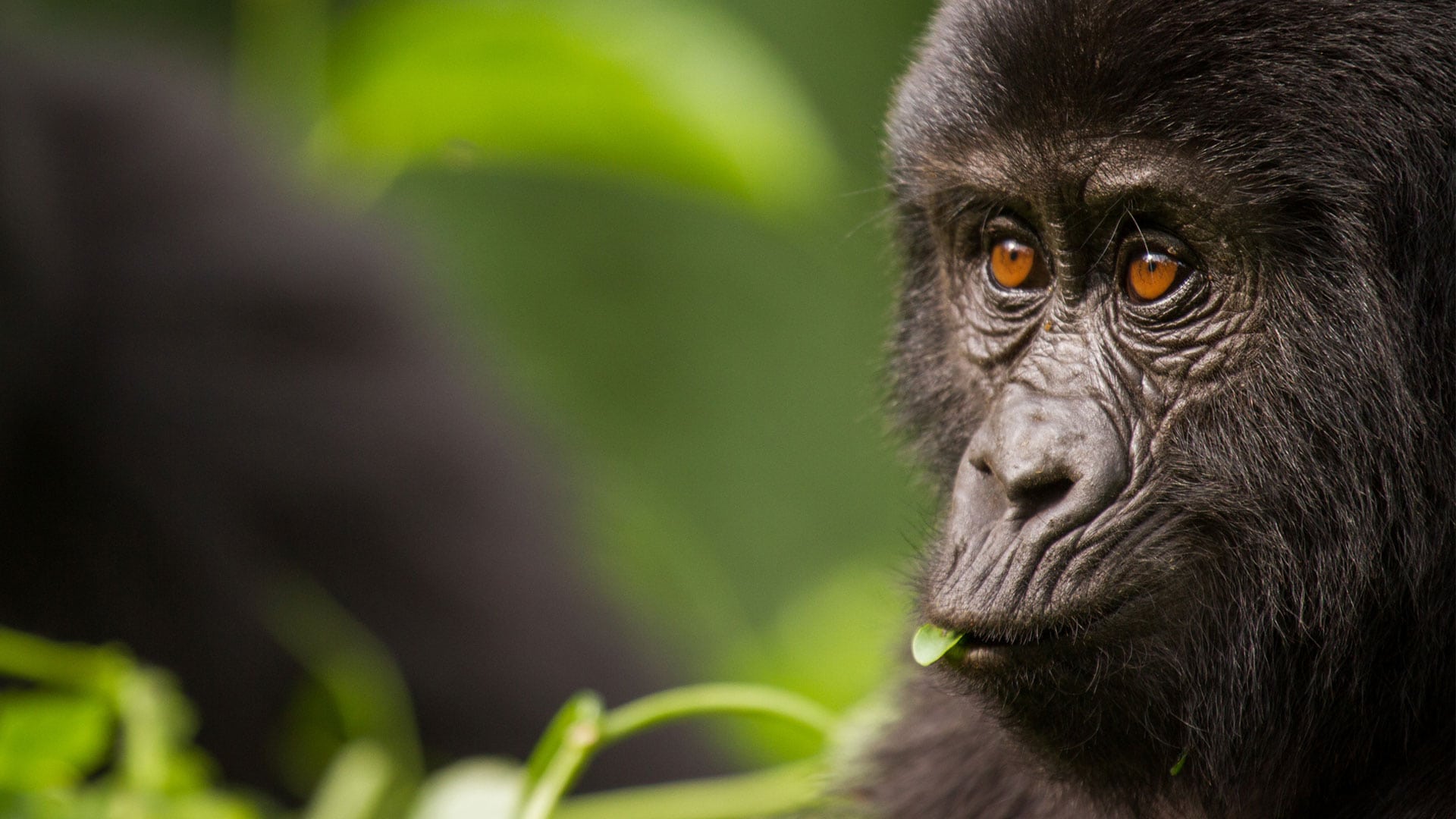 African Highlights Big 5 to Gorillas
From Kenya's game rich plains of the Masai Mara to Uganda's Bwindi primates
8 Days, 7 Nights | From USD 6,250 | Kenya, Uganda
Your journey at a glance
Embark on a captivating 8-day bucket-list wildlife experience to Kenya and Uganda as you travel from the game-rich plains of the Masai Mara plains in Kenya, to the magnificent gorillas of Uganda's Bwindi Impenetrable Forest.  The new easy flight connections via Entebbe through to the Bwindi Forest National Park airstrip, has made this dream combination seamless. One of Africa's most revered safari destinations, the Masai Mara National Park is renowned for its year-round abundant wildlife, and the annual spectacle of the Great Migration. A current of romance is threaded into your Kenyan lodge location, as you look onto the sweeping views celebrated in the final scenes of the movie 'Out of Africa'.
This is a classic safari at its ultimate, with offerings of twice-daily guided game drives, night drives, and bush walks within the seclusion of a private concession area. Cultural interactions with the Maasai are yet another highlight. Your Masai Mara experiences will be beautifully counterpointed by the lush forest setting of the UNESCO World Heritage Site, the Bwindi Impenetrable Forest. This region, the country's oldest and most biologically diverse rainforest jungle, is over 25 000 years old. An environment coloured by butterflies, birds, orchids, tree ferns, and waterfalls, it's a primate-heaven, and home to about 320 mountain gorillas, almost half of the world's remaining wild population. Your journey will include the rare opportunity to track a gorilla family, with a maximum of only eight people allowed at one time.
1 night Nairobi, Kenya | 3 nights Masai Mara, Kenya | 3 nights Bwindi Impenetrable Forest, Uganda
Plan your journey
This unforgettable journey showcases just a few of our favourite experience combinations in this iconic destination. It is merely an example from which you can use to start dreaming and creating your own adventure with one of our dedicated Travel Specialists.
A taste of what to expect…
Day 1: Nairobi, Kenya
Upon your arrival at Jomo Kenyatta International Airport, a representative will meet you, and drive you to your hotel in Nairobi.
A Kenyan safari not only boasts spectacular natural beauty in one of the most unspoiled places on earth, but it also brings you up-close-and-personal with Africa's most sought-after wildlife.
Day 2-4: Masai Mara, Kenya
You will be collected from your hotel for your early flight in to the Masai Mara, where you will be warmly welcomed by your &Beyond guide.
Spend the next three days enjoying one of the most legendary wildlife destinations in the world.
Set in a forest amphitheatre on the edge of the scenic Oloololo escarpment (the rim of the Great Rift Valley) within a private concession in Kenya's iconic Masai Mara National Reserve, are the classic &Beyond Kichwa Tembo and Bateleur Camps.
This romantic and totally private camp, reflects the ambiance of Kenyan safaris of the '20's and '30's, and is situated below the scenic location where the famous final scene of the movie 'Out of Africa' was filmed.
This quintessential Masai Mara safari offers a host of attractions, as the reserve is home to an excellent year-round concentration of game
The reserve is a photographer's and naturalist's paradise, with abundant elephant, buffalo, giraffe, lion and cheetah, alongside a profusion of game. Leopards are frequently encountered, endangered black rhino hide in the dense thickets, and large rafts of hippo and enormous crocodiles are to be found in the Mara River.
Enjoy adventures such as twice-daily game drives, spot-lit night drives, guided nature walks, and bush dining under a forever-canopy of twinkling stars.
Intriguing and interpretive Maasai community excursions are fascinating outings
Hot air ballooning is a highly recommended activity that is available at an additional cost.
Day 5: Travel to Uganda
After a delicious breakfast, bid farewell to the unforgettable Masai Mara, and board your flight to Entebbe, Uganda.
Once you have cleared customs, you will connect on your charter flight to the Kihihi Airstrip. Here you will be welcomed and driven to your lodge in the Bwindi Impenetrable Forest in time for afternoon tea.
Relax and enjoy your evening in the camp, within these lush forest surrounds.
Day 6-7: Bwindi Impenetrable Forest
An ancient rainforest jungle, the Bwindi Impenetrable Forest extends over a series of steep ridges in the Virunga Volcanoes Mountain Range.
Hike through the rainforest accompanied by a guide and trackers, in search of a mountain gorilla family. The walking can be challenging at times, but when you catch a glimpse of the magnificent silverback with his group, any discomforts will be quickly forgotten.
Residing in this verdant impenetrable rainforest, Bwindi protects over 300 threatened mountain gorillas. Feeding on nutritious roots, leaves, and fruits from the park's tree and fern species, the gorillas move around their chosen territories within the emerald green foliage coloured by a kaleidoscope of birds and butterflies.
Grab your birding guide and binoculars for a fantastic birdwatching foray through the Bwindi Impenetrable National Park, known for some of the best montane-forest birdwatching in Africa.
Put your hiking boots back on for a full-day adventure that includes a three-hour hike through the forest to a Batwa settlement. Known as the 'Keepers of the Forest', this hunter-gatherer tribe has lived side-by-side with the wildlife of this ancient park for thousands of years.
At this Batwa homestead observe how the women prepare, cook and serve a meal. Engage with medicine men and learn about the medicinal properties of the lush forest flora, and be captivated by ancient legends and traditional songs.
Day 8: Departure
Your thrilling adventure comes to an end and it's time to bid farewell.
After breakfast you will be driven to Kihihi Airstrip to connect to Entebbe, and your international return flight.
Tailormake your journey
Add these must-do experiences