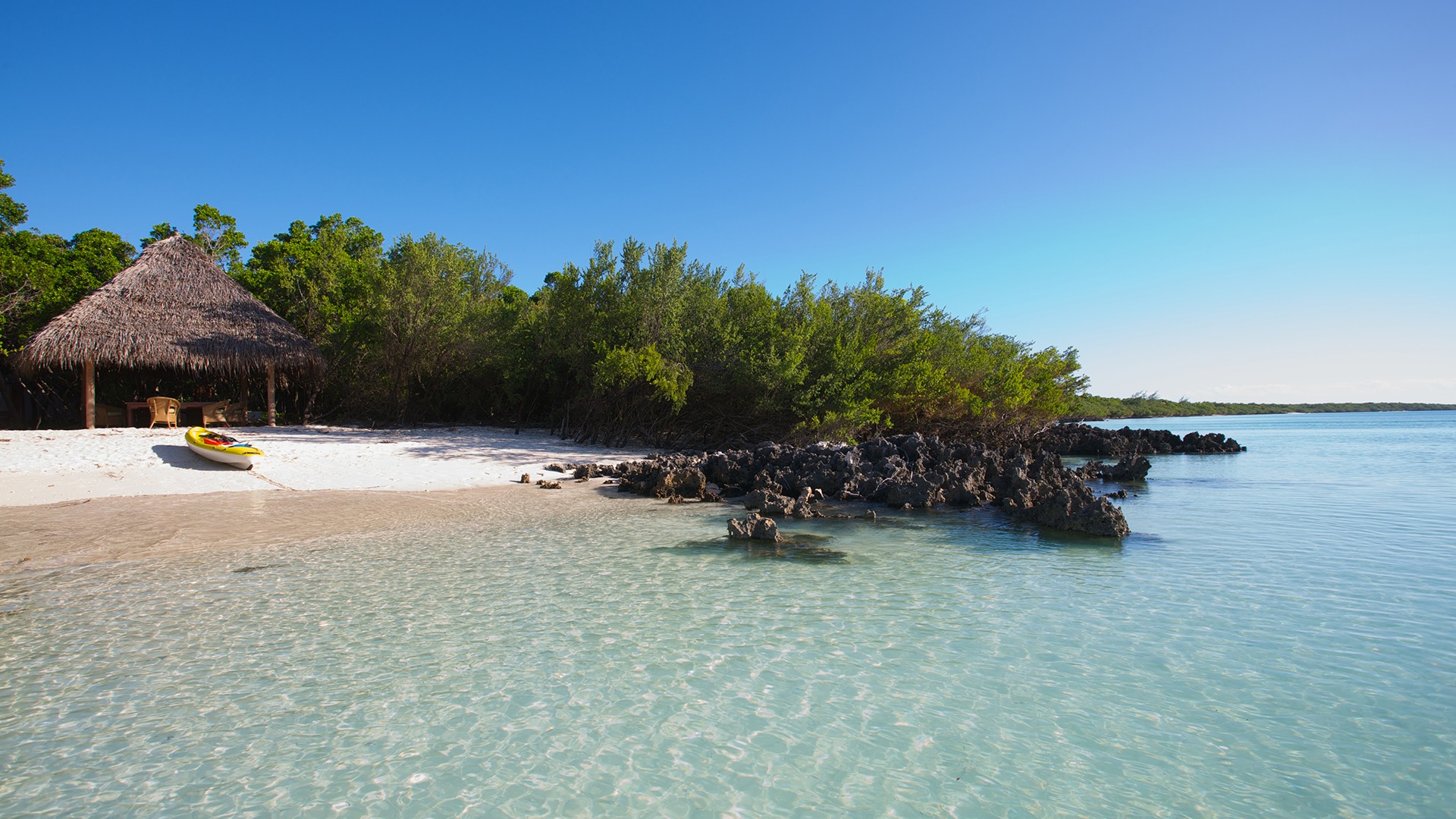 &Beyond Vamizi Suluwilo
Temporary closure from 1 September 2019
The spirit of &Beyond Vamizi Suluwilo
Meaning "forest weaver" in Kimwani, the luxurious &Beyond Vamizi Suluwilo offers a spectacular blend of Arabic influences and contemporary finishes. Sweeping palm-thatched roofs draw inspiration from the sails of a traditional dhow, carefully angled to catch the cool sea breeze.
A sunken Arabic courtyard offers cosy nooks for quiet moments of reflection, while a "lookout" tower provides the ideal setting for refreshing sundowners.
Why we love it
Natural luxury
Direct beach access
Beautiful beach walks
Outstanding marine life
Excellent snorkelling and scuba diving destination
A range of idyllic beach adventures
Nesting and breeding site of green sea turtles (seasonal)
The villa
The villa boasts four beautifully adorned ensuite rooms and a children's room with bunkbeds and an adjoining childminder's room. The master bedroom features a small area, with two single beds, for children.
A private chef is on hand to create mouth-watering favourites, served in the spacious dining room or private beach sala, whilst a sparkling swimming pool offers an alternative to the azure waters right on the villa's doorstep. Apart from the extraordinary adventures available on the island, children can enjoy an entertainment room complete with satellite television, table-tennis and board games.
Plan your stay
Talk to a Travel Specialist and tailormake your stay
Care of the Land, Wildlife & People
&Beyond's impact in conservation & community
Stories to inspire
Our selection of stories from the Bateleur Magazine