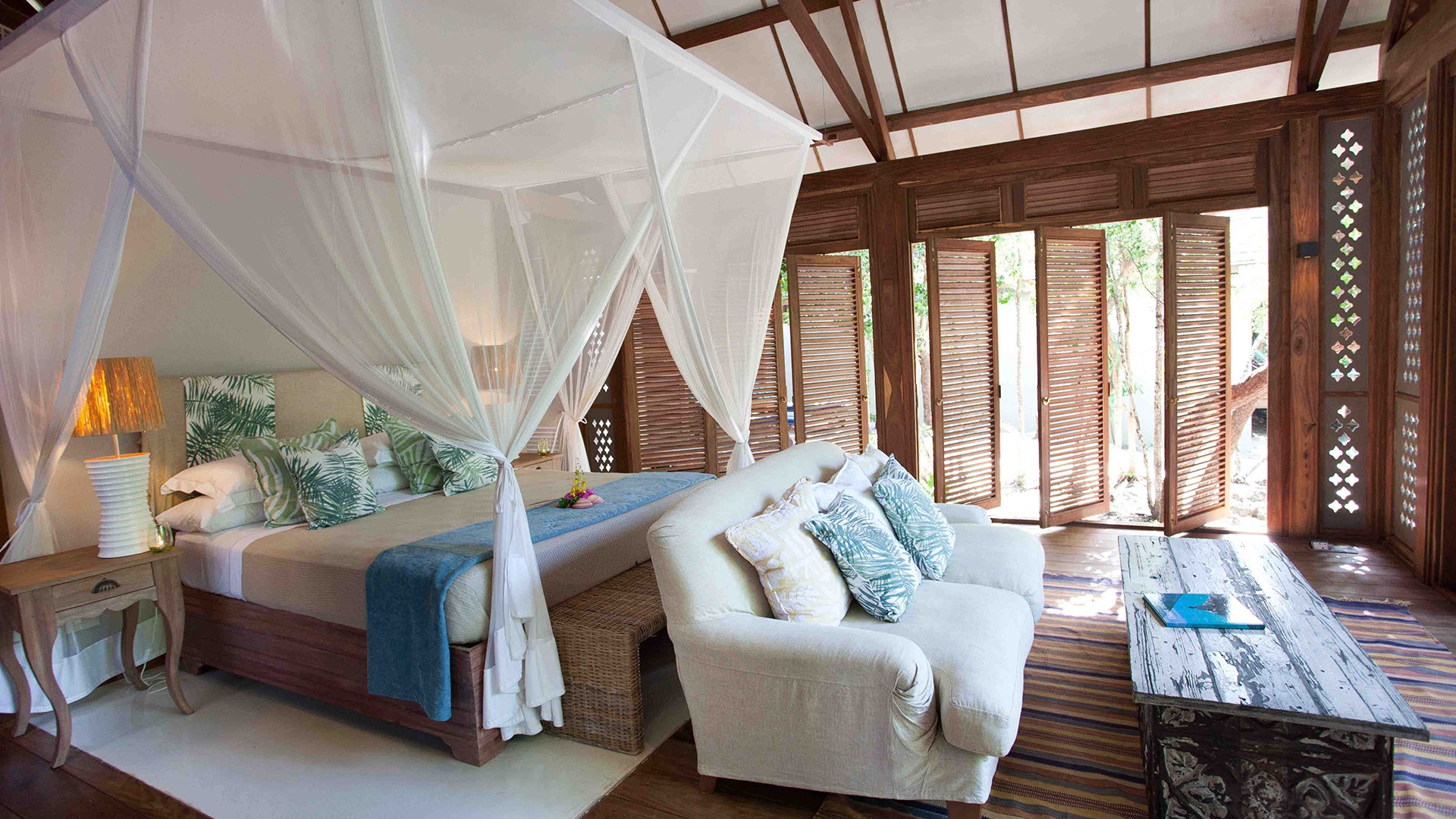 &Beyond Vamizi Kipila
Temporary closure from 1 September 2019
The spirit of &Beyond Vamizi Kipila
Drawing inspiration from its breathtaking tropical surrounds, &Beyond Vamizi Kipila (meaning "plover" in Kimwani) offers a refreshing palette of blues and greens that accentuate its earthy brown finishes and pitched Balinese-style timber shingle roof.
The perfect castaway retreat to reconnect with family members, Kipila is ideally situated within three acres of flourishing gardens that line a vast stretch of private beachfront. It boasts four ensuite rooms that overlook the ocean and a children's room. The bathrooms have been creatively designed to feature elegant gardens within them, bringing the lush surrounds of the villa indoors.
Why we love it
Natural luxury
Direct beach access
Beautiful beach walks
Outstanding marine life
Excellent snorkelling and scuba diving destination
A range of idyllic beach adventures
Nesting and breeding site of green sea turtles (seasonal)
The villa
Languid moments can be spent lounging in the spacious sitting room, cooling-off in the sparkling lap pool or enjoying a game or two in the entertainment area, while a private chef prepares a selection of tantalising favourites for the day. A tower, inspired by the Portuguese lighthouse on the island, offers spectacular views across the ocean; the ultimate setting to enjoy a refreshing cocktail and to toast the sun as it sets over another idyllic day.
Plan your stay
Talk to a Travel Specialist and tailormake your stay
Care of the Land, Wildlife & People
&Beyond's impact in conservation & community
Stories to inspire
Our selection of stories from the Bateleur Magazine